Why Choose Mastermind Enterprises
Mastermind Enterprises has provided high quality auto service and repair in Denver, Colorado since 2002. We are a family owned automotive service and repair shop that delivers honest, friendly and professional automotive repair and auto maintenance services to the people in the Denver, CO Metro Area and surrounding areas of Arvada, Aurora, Boulder, Commerce City, Lakewood, Longmont, Northglenn, Thornton, Westminster and Wheat Ridge.
The Quality ASE (Automotive Service Excellence) Master Certified technicians at Mastermind Enterprises employ the latest automotive technology. We are equipped to handle all major and minor car repair and service on foreign and domestic vehicles from Acura to Volkswagen. We're your automotive one-stop destination!

Mastermind Enterprises is your Master ASE Certified Auto Service and Repair Shop in Denver, CO..

We provide the personal touch of a local family owned auto shop in Denver. We understand that your vehicle is a major investment, and that is why we care for each customer's vehicle as if it were our own. A well maintained vehicle is a safer one.
See our Auto Repair Services for more information about how we can help you with your vehicle. Check out our Shop Specials for our current auto service coupons and auto repair specials. Read our 108 wrtiten customer reviews or watch our customer reviews on youtube. Come by and visit our clean and professional, friendly shop for all your auto service and repair needs in Denver, Colorado.

We look forward to having you as a customer and servicing your vehicles!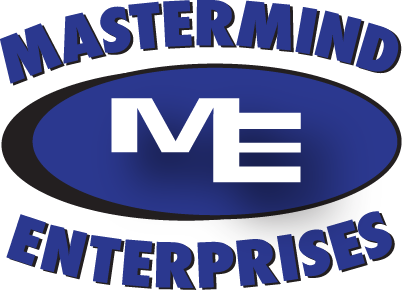 19 Reasons to Choose Mastermind Enterprises
1. Master ASE Certified & Knowledgable Automotive Technicians
2. Over 23 Years of Professional Auto Repair Experience At Your Service
3. Honesty, Quality & Friendly Service
4. Denver Better Business Bureau Member with A+ Rating
5. Free Auto Repair Diagnosis with Repairs (up to 1 hr)
6. Free Accurate Auto Repair Estimates
7. 12 Month/12,000 Mile Warranty
8. 3 year/100,000 Mile Nationwide Warranty on Engines & Transmissions
9. Clean & Comfortable Waiting Room
10. What Our Customers Are Saying About Us
11. Affordably Priced Auto Repair & Service Maintenance Plans
12. Commercial & Fleet Discounts
13. Family Owned & Operated Since 2002
14. Faster Turnaround
15. Competitive Pricing & Free Estimates
16. Rental Cars from Enterprise Rent-A-Car from $24.99/day
17. Top Name Brand Auto Parts That You Know & Trust
18. Customer Referral Bonus Program
19. If we can't diagnose your vehicle, you pay nothing!
Location & Hours

2091 E 74th Ave Unit C Denver, CO 80229
Monday - Friday 9:00AM - 6:00PM
24 Hour Early Bird/After Hours Key Drop
303-297-AUTO (2886)
View Larger Map
What our customers are saying
"Our company truck runs awesome! Norm did really good with the diagnostics. He went more into detail than I thought he would, more than anyone else. Normally, other shops just pinpoint the problem, they don't go through the whole truck like Norm did. The truck runs great! It has more get up and go! He did a really good job!"
- Linda Rockman, Dispatch
Denver, CO
"Searching for the right, the best, and reasonably priced car care was exasperating - until we were directed to Mastermind Enterprises. Can you imagine correct diagnostics & expert workmanship with great people? Thank you, Norm & Heidi."
- Mr. & Mrs. James A. Smith
Brighton, CO
"It is so wonderful to finally have a shop and a great mechanic that I can trust. Everything is done in a quality manner by a certified mechanic for less than the dealer and most shops. The thing I liked most was that they keep there promise relative to their estimate. Twice the work was more, but I was only charged for the estimate.
Best Mechanic I have ever had."
- Doug Koss
Denver, CO