Popular Services
Oil & Filter Changes
Mastermind Enterprises offers oil changes from a basic 3,000 mile oil change to a premium 5,000 mile oil change with BG MOA to a 10,000 mile synthetic oil change.
Transmission Services
Mastermind Enterprises offers a simple drain and fill service, transmission flushes, gasket and filter changes and transmission replacement.
Brake, Power Steering & Coolant Flushes
Mastermind Enterprises offers flushes for your brake system, power steering system and coolant system.
Tune-Up
Mastermind Enterprises offers complete tune-up services from spark plug replacement to complete major tune-ups.
Pre-Purchase & Safety Inspections
Mastermind Enterprises offers vehicle inspection services from pre-purchase inspections before you purchase a vehicle to regular safety inspections for the life of your vehicle.
Scheduled Maintenance
Mastermind Enterprises offers vehicle maintenance services, including factory scheduled maintenance and custom service options.
Brake Service & Repair
Mastermind Enterprises offers brake service and repair in Denver, including brake flushes, brake pad and rotor replacement, and complete system re-builds.
Timing Belts & Timing Chains
This is your vehicle's most critical component. We have the tools, equipment, and experience to do it right – the first time with the highest quality parts available. Taking care of your timing belt or timing chain saves you costly engine damage down the road.
Steering & Suspensions
Mastermind Enterprises offers service and repair for steering and suspensions, including shocks/struts, ball joints, tie-rod ends, and rack and pinion/steering gear replacement.
Mastermind Auto 24 Hour Key Drop
We offer a early bird/after hours key drop for your convenience -
24 HOURS A DAY, SEVEN DAYS A WEEK.
How It Works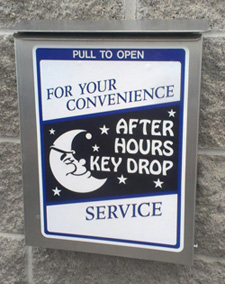 1. The entrance gate closes after hours. If you would like to drop off your vehicle and use our 24 hour key drop, use gate code (please call for code) to enter into our parking lot. Park in one of the spots in front of our Denver auto repair shop location. Click here for a map to Mastermind Enterprises
2. Completely fill out the envelope (located at the front office window) and give us several phone numbers to be able to contact you. Also, please list all of your problems/noises/smells with your vehicle and when it was last serviced. Make sure to sign the bottom of the envelope.
3. Put your alarm remote and your CAR KEYS ONLY in the envelope.
4. Place the completed envelope with your car keys in the bay (garage) door slot labeled AFTER HOURS KEY DROP.
5. If you do not have an appointment, we'll call you first thing with a schedule of your service or repair. If you do have an appointment, we will call you as soon as your vehicle is diagnosed with an estimate for the repairs.

Thank you for your auto repair business!
We look forward to serving you!
Have a blessed day!

We accept: Cash, Checks, Debit Cards, and Credit Cards