Our Mission
Our mission is to educate our customers about their vehicles. We want you to understand your car, its specific needs, and exactly what you are spending money on and why. No matter what kind of auto service or repair work your vehicle needs, Mastermind Enterprises has the knowledge and resources to get the job done right, the first time with faster turnaround.
Mastermind Enterprises is your local family owned auto repair shop in Denver, Colorado since 2002. See the Auto Maintenance and Auto Repair pages for more information about our family auto repair shop in Denver.
When Quality Counts & Honesty Matters - Choose Mastermind Enterprises Auto Repair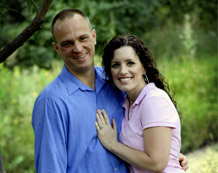 Mastermind Enterprises is a Colorado family owned and operated auto service and repair shop in Denver, Colorado.
We are focused on your personal automotive service and repair needs - from oil changes to scheduled maintenance to timing belts to major auto repairs, including engine and transmission replacement.
Engine Replacement Denver
"They did an excellent job with such a big task and getting me a good price and expediting the work quickly. They have always taken great care of both me and my vehicle!"
- Kristy
Kristy came to Mastermind Enterprises when she needed an engine replaced in her ...
Auto Repair Service Denver
"You can find skilled mechanics, you can find honest mechanics. What is not easy is to find one who is both and Norm is both."
- Gary
Mastermind Enterprises has been taking care of Gary's vehicles since 1999. We enjoy...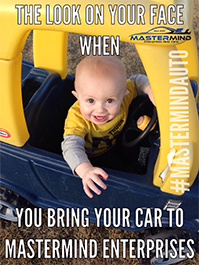 We Love Our Customers!
At Mastermind Enterprises Auto Care, you're more than just a customer. We treat you like we would like to be treated if we were the customer. We answer all your questions, even if it's a month after the repair!
We are here to help you with your car every mile of the way.